Diet. I get this question daily, several times, at that. What is my diet? Well, truthfully, I don't really share my actual diet information, because it's well, mine. :) However, I can definitely help out with getting you on the right track to a healthy lifestyle, and this is more for everyday healthy living vs a competition diet. Let me also note that I am not a nutritionist (yet), but these are items I have found that worked for me at some point in time, and I've shared with several others that I have also had success with them.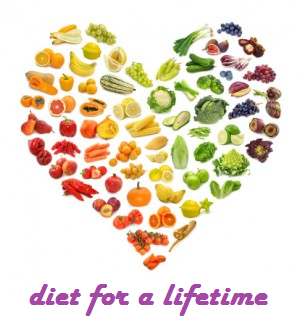 KEY FACTS
Try to eat 6 meals a day, about every 3 hours or so.
Complex carbohydrates
are the way to go, don't carb deprive.
Always eat green leafy vegetables, they serve the best nutrition for your body.
Carb cycling
is a great addition to anyone's diet when looking to lose weight.
Have a cheat MEAL, not a cheat DAY. Give yourself one at least every 2 - 3 weeks.
THE GOODS
Veggies; asparagus, broccoli, cabbage, spinach, kale, onions, bell peppers, mushrooms, celery, arugula, cucumbers, green beans, black beans.
Fruits; blueberries, raspberries, cantaloupe, strawberries, bananas (limit to 1 a day after weights).
Carbs; oatmeal (steel cut, if you can), brown rice, quinoa, sweet potatoes, whole grains, whole wheat, multi-grain, barley.
Protein; chicken, turkey, round steak, bison, orange roughy, pickerel and pike, tilapia, flounder, salmon, low-fat tofu, egg whites.
Fats; plain almonds, avocados, almond butter, olive oil.
Dairy; Almond milk, egg whites, plain greek yogurt (FAGE).
THE CONDIMENTS
Hot sauce, Cholula (my fav)
Red Wine Vinegar
Apple Cider Vinegar
Black Pepper
Mrs. Dash; all types
Cinnamon
Cayenne Pepper
Garlic
Herbs; cilantro, tarragon, rosemary, thyme, mint, dill
Walden Farms; jelly, dressings, bbq sauce, mayonnaise, etc. (check the labels, you'll be shocked)
THE "CHEATS"
Jell-o (sugar free)
Fat Free Whipped Cream
Bobs Red Mill Low Carb Baking Mix (pancakes, hello! be sure to substitute water for the milk and egg whites only, no yolks)
Ezekiel Bread (add Waldens farm jelly and almond butter for a "PB&J")
Power Crunch Protein Energy Bar (don't get crazy)
Hope this gets you started, and I'll have a lot more tips to come, as well as lots of healthy recipes in the near future. Enjoy and happy clean eating!

<3 nicole